I offer In Home
Personal Training in Marietta
GA and the surrounding areas in Georgia.
As your
Personal Trainer
I will be committed to designing a fitness program that best matches your needs. I work with both female and male clients and take pride in my exercise knowledge, communication skills, and sense of humor. Communication is key and my aim is to motivate you to meet your goals. Fun.....did somebody mention fun? I did and it is possible to have both! For every belly laugh I generate from you, I will subtract two crunches. What a deal! The only thing you stand to lose is fat.
Originally from Dublin, Ireland I come from a bicycle racing background and competed in my home country, France, and England. I then worked in the fitness industry in the Chicago area for 10 years as a Personal Trainer and Spin Instructor. I have a great love of the outdoors and enjoy jogging and hiking in the Georgia hills, my new home.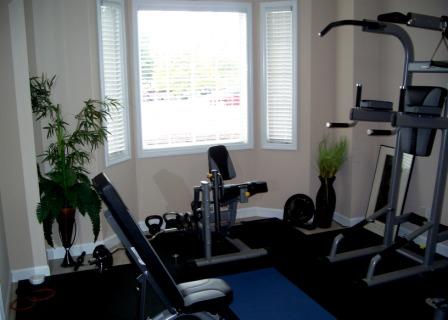 In my mid-30s, I took focus off my health and put my job first. As a result, my health suffered and I went from 165 lbs to 210 lbs, most of which was fat. My energy was low, along with my morale, and I knew I had to change my lifestyle. What I learned in the process brought me to a healthy and fit state, both in mind and body.
I welcome the opportunity to help you plot your own course on to a healthy and happy better you in my personal training studio in Marietta GA or in your home

Good chemistry is important between a client and your In Home Personal Trainer. This is why I offer a free consultation and exercise session to prospective clients. This way you have an opportunity to make an informed decision as to what my approach involves.
I have an extensive knowledge of exercise programs suitable for all age and ability levels, male and female. I have a great record of success with clients and you can be added to to the list. Take the chance and give me the opportunity to guide you back to a Happier, Leaner, Stronger you !
References Available Upon Request
Brian, NFPT, CPR Certified